Connect to the essential.
WDC Networks, its company name is Livetech da Bahia Ind. E Com. Ltda., is located in Ilhéus-BA, at Polo de Informática. The company started its operations in 2004, and since then has specialized in distributuion of technology as a service. Our purpose is to connect companies and people to innovations that move the world and therefore, accelerate the access to technology, essential for the quality of life of everyone.
The company was founded with a vision that telecommunications would be impulsioned by wireless technology and then, its trade name is Wireless Design Center, and it brought to Brazil many product brands in the field of Wi-Fi, OFDM and WiMax, adding other applications in this segment such as vigilance cameras, becoming a pioneer to design and sell urban monitoring systems in the countryside of São Paulo State. As time went by, several solutions were added to its lineup such as IP telephones (VoIP), routers, antennas and so on.
The ideia to establish at the Polo de Informática in Ilhéus was due to the need to reduce sales costs, by manufacturing the major part of the traded products, which at the time was sold to a still nascent market.
Since the beginning, the company had decided to explore specific market niches, such as VAD – Value Added Distributor, for differentiation among volume distributors, where the customer is only looking for the lowest price and term of delivery, leaving aside attributes such as technical support and projects.
In 2008, despite its small size, the company passed unharmed by the international crises due its expense control foundations, inventory management and leverage, but in 2009, after the shareholders restructuring, only Vanderlei Rigatieri Jr remained with 90% of stock capital and Francisco Sérgio Toledo with 10%, and then, they made a leap to growth in corporate electronic security projects, with one of the largest projects using IP cameras in a single client, Banco Itau-Unibanco.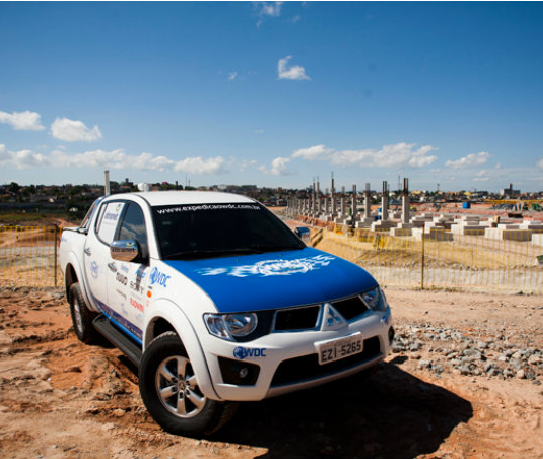 In 2011, the partners decided to get to know customers such as regional internet providers and started a journey, Expedição WDC/Abranet for over 100 cities, travelling 50,000 Km in 8 months, creating a relationship with customers never imagined before.
In 2012, WDC being aware of the big potential of these ISPs made strategic partnership with fiber optic solutions suppliers, establishing local manfacturing agreements of these products, using the facility in Ilheus, BA. When few believed in the investment capacity of ISPs, WDC made efforts in training them to bring the best available GPON technology with cost/benefit ratio that made sense in this segment.
But in 2013, perceiving that the increasing demand for high speed broadband internet services and ISPs had these anxious customers for more quality, but it was hard for them to get the required capital to meet this demand, then WDC made a new leap, creating a products sales program as equipment rental agreements, giving birth to TaaS – Technology as a Service. This innovative business model for selling technology as a service, following a worldwide market trend (recent studies from Gartner Group indicates that until 2025, more than 50% of companies may acquire technology in this way) and this segment literally shows an explosive growth.
Currently, only WDC supplies FTTH networks for ISPs in the form of TaaS (Technology as a Service), despite the competitors had adapted and developed similar systems to our business model.
After all, the TaaS model makes sense, because we are already used to have transportation (UBER), hotel (AirBNB), music (Spotify) and many other things that we consume as a service, without necessarily owning it. The information technology, broadband infrastructure, vigilance cameras, access control, cyber security, anything can be consumed as a service and WDC is the first distributor to offer it through its channels of integrators, resellers and ISPs.
We uncomplicate the life of our suppliers and customers, dealing with import, stocking, credit policies, project support, return in warranty, full after sales service, all well planned and structured for each market segment where we work.
WDC has in its "DNA" a capacity to think of the customer experience, looking for ways to uncomplicate processes, to anticipate trends, bringing to the lineup products and brands that has synergy and supplement them, always starting ahead.
In 2017, in midst of economic crisis in Brazil, WDC was performing with over market growth and showing the resilience created by its sales models, grabbing attention of investors, and received a minority investment from  Private Equity 2BCapital, a subsidiary of BRADESCO, which capitalized the company and allowed to advance in the route for growth and service quality improvement.
In 2019, started the internationalization process of its operations to allow the business model to be replicated in other countries in Latin America with similiar conditions as Brazil.
In 2020, started activities in the solar energy market, opening a new distribution center and industrial site in Extrema/MG.
The Company

Corporate Profile
Operating markets
WDC is in constant change, quickly adapting to the needs of its customers, just like technology, which evolves in high speed, the company keeps up to the same agility, simplicity and seeks to uncomplicate processes and transforming the quality of life of our customers. We are current organized in Telecom and Enterprise Business Units, divided into 4 large areas: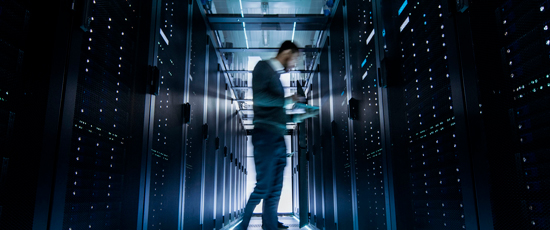 Telecomunications
With solutions for Infrastructure as a Service for GPON FTTH broadband networks, DWDM transmission systems, optic fiber cables, Data Center infrastructure, critical power system and several products relative to network management. Our main type of customer is the almost 7,000 Regional ISP's and large carriers.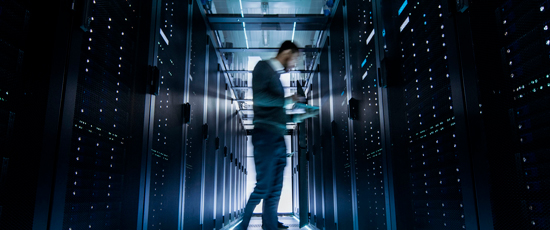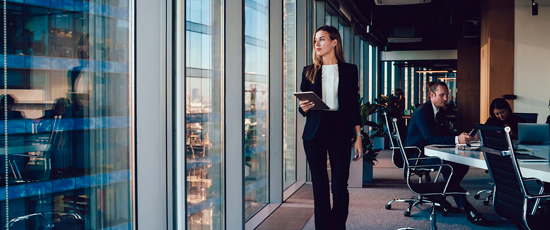 Corporate
Corporate and Business, with solutions in Electronic Security, connectivity, Wi-Fi, Information Security, Telephony and Building Automation. We serve this market through our network of over 200 systems integrators all across Brazil.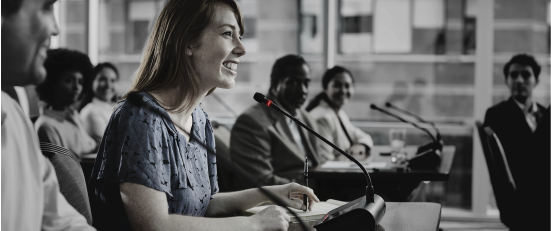 Audio, Video and Automation
ProAV, an entire technology portfolio, from LED panels, to sound desks, acoustic speakers, microphones, conference rooms, projectors, video conference, residential automation that meet specialized media channels, events, etc.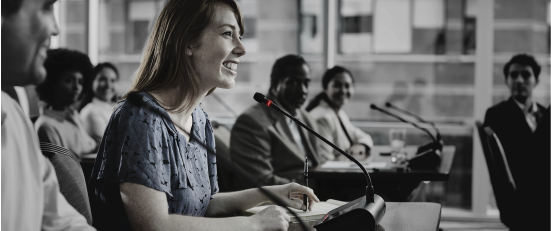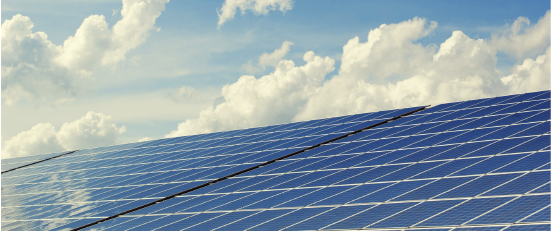 Solar Power
Solar Power, with production of residential, commercial and large-plant generators and wind farms with several modules, inverters and management systems.
WDC has distribution and/or local manufacturing agreement with over 60 international manufacturers, who are market share leaders or vice-leaders in their areas. That ensures reputation and recognition of the solutions offered.
One of the important differences WDC has in its favor is precisely the choices in its portfolio, since this technology selection always establishes some sort of synergy, because either they are guaranteeing short-term results, where demand is high, or they are being selected due to a global trend, that will prepare the next wave in each segment.
Innovation and diversification are always connected with markets and especially with a healthy cross-selling for creating resilience to its customers.
Sales channels
WDC distributed its products through 4 different channels: Regional Distributors, Dealerships and Virtual Shops, Systems Integrators and Regional Internet Providers. Each channel serves a type of market, and allow products of the company to reach practically every Brazilian municipality, with the same level of quality and technical support. Each year the company grows more in number of active channels, due to geographic coverage and technological specialization.
Distribution Centers
WDC Networks has 4 distributions centers: Ilhéus, BA, a total area of 7,000 m2 where it also manufactures its products; Salvador, BA, with an allocated erected area of 4,000 m2, through an outsourced warehouse, Extrema, MG, with a total area of 4,500 m2, focused on manufacturing and distribution of solar energy generators in São Paulo -SP, in the central region, for serving shopkeepers and small integrators who prefer collecting goods in person. By doing that, the company manages to speed up deliveries in the 5,600 Brazilian locations in the shortest possible time.
We also have a distribution center located in Bogota, in Colombia, and an outsourced warehouse in Panama to facilitate distribution of products in Latin American countries.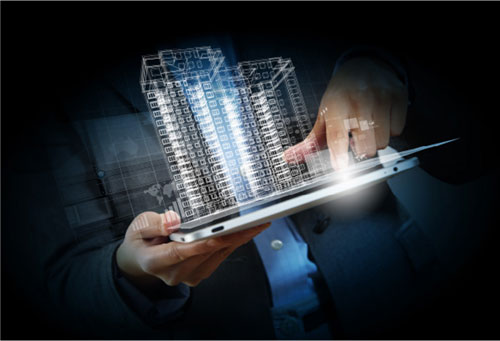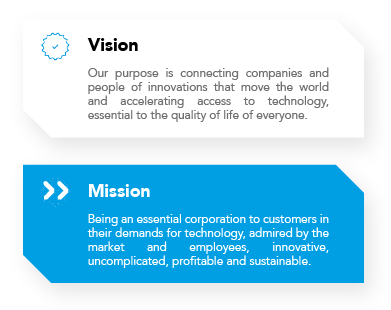 Corporate Structure
Since 2B Capital investment fund joined, which is the Private Equity management branch of Bradesco, WDC Networks has the following corporate structure: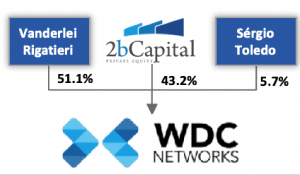 Corporate Governance
WDC Networks is structured as a joint-stock corporation and has a well-defined shareholders' agreement and an Executive Board that meets on a monthly basis for monitoring results and the making of strategic decisions of the company.
The current Executive Board Members are:
Mr. Vanderlei Rigatieri Junior has a degree in Electric Engineering from Escola Politécnica of USP and has an MBA from FGV. He has 36 years of experience in the Brazilian TIC market. Before joining WDC, Vanderlei worked as a software engineer at Digirede Informatica, a development of banking automation software; was the sales manager at Troppus Informatica, a computer manufacturer; sales and marketing manager at Monydata, a computer manufacturer; a sales manager at Saturnia Sistemas de Energia, a no-break systems manufacturer; VP for Latin America at Cabletron Systems, manufacturer of networking equipment; Chief Sales Officer for Tess Celular, a mobile phones company; VP of Sales for Latin America at AT&T, a telephony multinational; and the general director of Avaya Brasil, manufacturer of telecommunications equipment. In 2004, he co-founded WDC, working as the Company's CEO, and was subsequently also Chairman of the Executive Board, in addition to being the controlling shareholder.
Mr. Bruno Savassi Rigatieri has a degree in Business Administration from FAAP in 2017, in addition to having taken technical courses in the fields of procurement and supplier management from FGV in 2020 and 2021. He joined WDC Networks in 2015, passing through the areas of Marketing, Finance and Products. Subsequently, he was promoted to supervisor of the product area. Next, he moved to procurement in 2018, becoming the manager and, in 2019, he was promoted to Procurement Director, in addition to having taken over the Sales Management area.
Mr. Manuel Maria Pulido Garcia Ferrão de Sousa has a degree in Business Administration from Universidade Católica Portuguesa in 1988, and an MBA from Columbia Business School in 1995. He was responsible for BESI Brasil corporate finance from 2001 to 2006. He was VP of M&A at J.P. Morgan between 1999 and 2001 in New York and an Associate between 1995 and 1998 in New York, Mexico City and São Paulo. Responsible for private equity activities of Banco Espirito Santo in Brazil between 2007 and 2010. Since 2010, Manuel de Sousa is the Managing Director of 2bCapital.
Mr. Flavio Cesar Maia Luz has a degree in Civil Engineering from Escola Politécnica – USP, with a graduate degree in Business Administration from FGV, a graduate degree in Applied Economics from FGV, Corporate Financing from Harvard Business School, Market Strategy from Stanford University, Negotiation from California University – Berkeley and Mergers and acquisitions from Wharton Business School. He is the Managing Director of Doing Business Consultoria Empresarial Ltda., working in the area of Governance and Corporate Finance. He was the member of the Executive Boards of Eletropaulo, Light, Marcopolo and Sinqia, as well as a member of the Audit Committees of Ultrapar, Itausa., Duratex and Isa Cteep. Currently, he is a member of the Executive Board of Ser Educacional, member of the Audit Committee of Linx and Coordinator of the Audit Committee of Ultrapar.
Mr. Roberto José Maris de Medeiros has a degree in Electronic Engineering from PUR-RJ in 1980 and concluded the Program for Management Development at Harvard in 1992. Regional Director at Motorola from 1994 to 1999. COO/CEO of Telecom Italia / CRT from 2000 to 2001. CEO of Telefonica Empresas from 2002 to 2008. CEO of Rede from 2008 to 2011. Executive Board Member at Westfield Almeida Junior from 2012 to 2013. Operating Partner of Advent International from 2011 to 2013. CEO of Multiplus from 2013 to 2019. Executive Board Member at Disal from 2019 to 2020. He is currently an Executive Board Member at Graac and V8 Consulting, in addition to being a consulting advisor at Nuvini and a partner in JUG Assessoria Empresarial.
Audit Committee Members:
Mr. Flavio Cesar Maia Luz has a degree in Civil Engineering from Escola Politécnica – USP in 1973, a graduate degree in Business Administration from FGV in 1978, a graduate degree in Applied Economics from FGV in 1981, Corporate Finance from Harvard Business School in 1986, Market Strategy from Stanford University in 1990, Negotiation from California University – Berkeley in 2004 and Mergers and Acquisitions from Wharton Business School in 2007. He is a Managing Partner at Doing Business Consultoria Empresarial Ltda. since 2010 in the area of Corporate Governance and Finance. He was the Vice Chairman of the Board of Eletropaulo Metropolitana Eletricidade de São Paulo S.A. between 1999 and 2001, Vice-Chairman of the Board of Light S.A. He is the Chairman of the Audit Committee of Ultrapar Participações S.A., holding, since 2005, a member of the Executive Board of Ser Educacional, a company in the education industry, since 2010 and of Senior Solution.
Mr. Roberto Vertamatti has a degree in Economic Sciences and Accounting Sciences from Fundação Santo André. A Master's degree in Comptrollership from USP. A Doctorate and Post-Doctorate Degree from Florida Christian University. Chairman of the Board of Anefac – National Association of Executives in Finance, Management and Accounting; currently a board member. Executive Board Member in the company W2Conn. Professor in graduate courses and MBA at FIAP, FGV – Fundação Getúlio Vargas, and professor in masters and doctorate programs at the Florida Christian University. Coordinator of the MBA in Strategic Comptrollership and Tax Management at USCS; was a Board Memebr at the Coimex group.
 Mr. Luiz Alberto de Castro Falleiros holds a degree in Economic Sciences from Unicamp, Graduate Degree in Economics from PUC-SP. MBA in Finances from FACAMP. Was the investment director of Banco Multiplic in 1992. Was the Superintendent in Market Relations of Sabesp in 1997. Was the General Corporate Finance Manager and Chief Sales Officer of Banco Real de Investimento in 1998. In 2000, founded Fasce, a consulting company and passed to operate as an independent advisor. Was a Board Member in the companies Tele Norte Celular Participações, Cerâmica Chiarelli, Lorenge, Financeira Alfa, São Paulo Turismo, Associação Congregação Santa Catarina, Construtora Julio Julio and Universidade Tiradentes. Participated in the Audit Committee of dozens of companies.